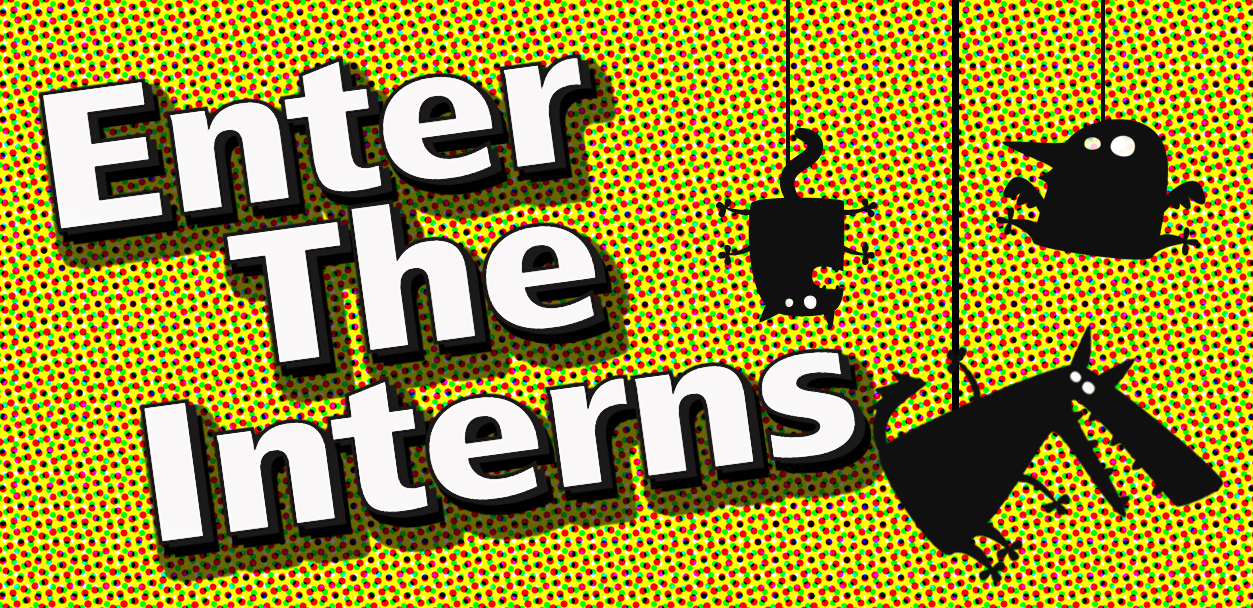 It's that time of year again. Temperatures are soaring, pools are opening, and companies everywhere are gearing up to welcome their summer interns. We, at Second Story, are no different. In fact, we're looking forward to all three of our interns starting with us in a couple weeks.
If you're considering hiring an intern (or two), here are a few things I've learned in my many years of interviewing and hiring interns, but also ensuring they have a fulfilling experience.
Intern Tip #1: Screen Well
Look for someone who:
Has a personality that fits your company
Has a skill set that complements the rest of the staff or team on which they'll be working
Is eager to learn and ready for a challenge
Is interested in pursuing a career in your industry and can tell you why (steer clear of a student who just "needs a job")
Intern Tip #2: Get Your Own Coffee
Interns want to learn, and they can't do that if relegated to the break or file room. Granted, interns are the grunts, and traditionally, they're given the menial tasks – after all, that's how you started, right? But, this should be balanced with learning. An internship allows career-driven students the opportunity to experience their chosen field in the "real world." So, bring them along to concepting sessions, client meetings and new business presentations. Let them be a part of it all, so that they can determine where their skills shine, and whether this is really the career they want to pursue.
Intern Tip #3: Be Prepared (and Inclusive)
Make Your Intern Feel Like a Part of the Team from Day One. Some ways to do just that:
Have a plan. And share it with the staff.  Your intern's day one agenda should include an introduction to everyone in the office, and time with each department to get to know who they are and what they do.
Provide the tools..  If everyone else has a workspace complete with filing cabinet, desk, laptop, etc. then they should have these things, too.
Order business cards.  This goes further than you think. Plus, it'll ensure they don't forget all the important info, like, um, their name and where they are.
Intern Tip #4: Challenge Them
Just because they're students without real world experience doesn't mean that they aren't capable of big thinking and tough challenges. In addition to the day-to-day, task your intern with a summer-long project. Provide them with a topic to research (social media management tools, for example) that they can spend any down time during the workday researching. At the end of their internship they can present their findings to the entire staff. This shouldn't be seen as "just an intern project" but a staff presentation, complete with handouts, email invitations, and a PowerPoint presentation on the projector. It's a great way to teach the staff something new, and allows your intern to practice:
Managing a project from start to finish.
Researching and gathering statistics and data
Putting together a business-caliber presentation
Real-world presentation skills.
Intern Tip #5: Understand the advantages
"We need some younger thinking around here," sound familiar? Interns don't come with years of marketing experience, but their innocence can be refreshing. Their unbiased thinking can serve as an "all-in-one" focus group. And they truly are on the cutting-edge of what's going on in the world around us – from social media to technology – because they've grown up with it. Take advantage of their knowledge! Conversely, don't just relegate the company social media account to the intern because of that fact. A social media manager must understand your brand voice, know how to speak to clients and prospects, be able to handle conflict appropriately, and have a strong grasp of your industry and what your audience is interested in learning from your brand.
Intern Tip #6 Think About the Future
College Students are Social – figuratively and literally. And they're going to talk to their peers about the internship. If their experience is strong, you'll have twice as many candidates vying for the position next summer. And maybe a new client or two down the road (it's happened to us more than once)!
It all boils down to this: You'll get out of your intern what you put in – so treat them with respect and expect their best effort.
A big Shout Out to Second Story's very first interns: Audra, Connor, and Maya…
Welcome to Second Story Summer Camp…It's our version of fun in the sun (okay, not really). But we arelooking forward to you joining our team!