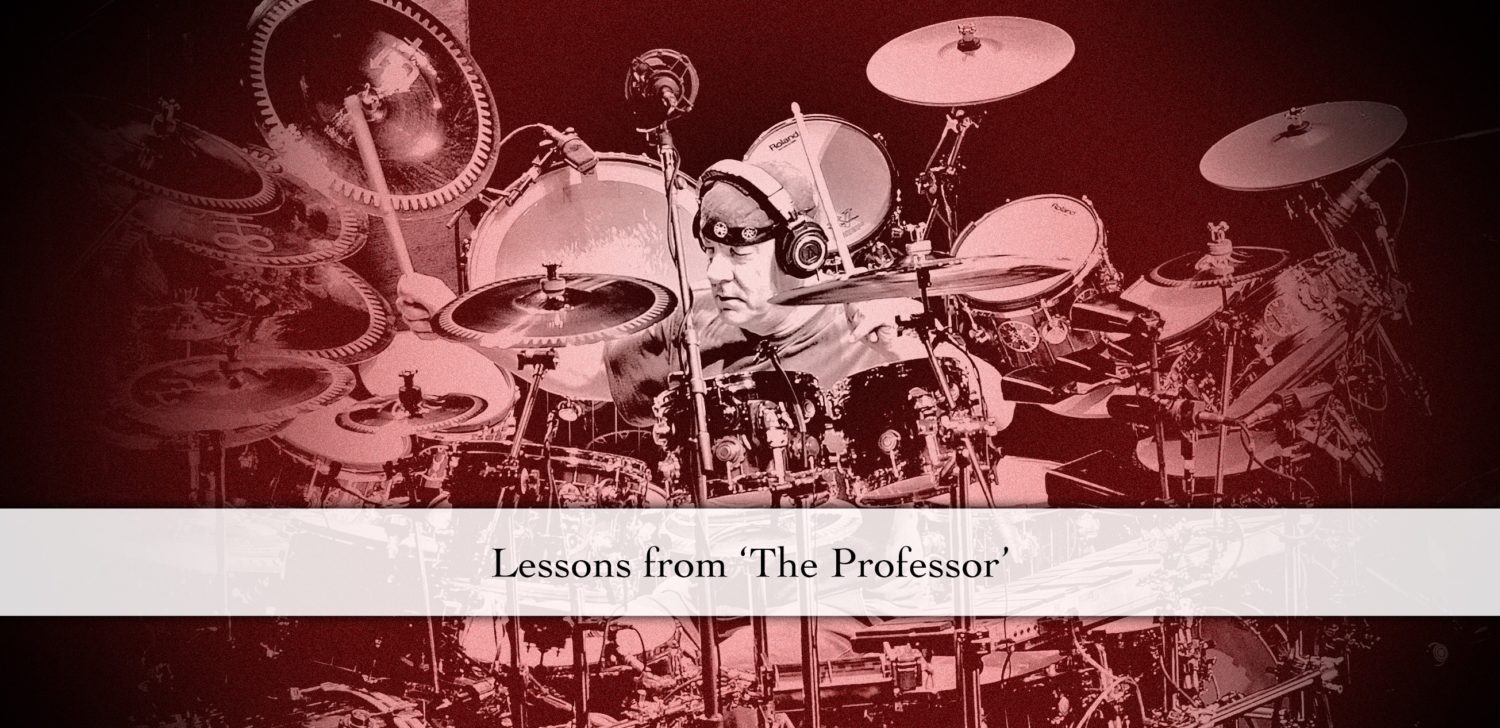 When Steve Jobs lost his battle with cancer, it wasn't just the death of the human being that got to us, but the death of that mind in our world. For an industry filled with creatives, marketing and ad pros had a unique, albeit one-sided, relationship with Jobs. Collectively, we fell in love with his ability to blend art and science in a way that we likely had never seen before, and maybe wouldn't ever see again. In losing him, we lost a visionary, someone who understood the importance of both technology and design and was able to combine form and function so perfectly.
Neil Peart, the prolific drummer of prog-rock band, RUSH, was that kind of creative. A talented musician, undoubtedly, but even more so, a brilliant writer. He was proof that meaningful art exists in our world. And as creatives, we need that knowledge.  "He was called 'The Professor' for a reason," Dave Grohl said in a statement according to Rolling Stone. "We all learned from him." True enough. By now you've heard that Peart succumbed to brain cancer on January 7, 2020. In honor of his unique brand of awesome, and with help from some of his own lyrics, here are three more bits of wisdom we can learn from Neil Peart.
Neil Peart Wisdom #1
More than blind ambition.
More than simple greed.
More than just a finish line
must feed this burning need.
The 10,000-hour rule came from psychologist K. Anders Ericsson and was brought into the mainstream by Malcolm Gladwell in his book "Outliers." The idea was that 10,000 hours of deliberate practice + a great amount of natural ability = success. That's not to say that anyone who puts in 10,000 hours can play YYZ. That's where the natural ability comes in. Peart took it seriously. His job was not to be a rock star, not to play in front of thousands of adoring fans. It was to master his art. And he had immense integrity when it came to his music.
Takeaway: Forget becoming a thought leader or gaining tens of thousands of Instagram followers. Focus on your art. Be the best version of yourself you can be, and the rest will follow.
Neil Peart Wisdom #2
From the point of ignition
to the final drive,
the point of a journey
is not to arrive. 
Rather than always aiming for the finish line, the best of the best are life-long learners, never satisfied with the status quo or what they've achieved. After nearly 20 years as arguably one of the greatest drummers in the world, Peart began taking lessons from drum instructors Freddie Gruber and Peter Erkskine. He famously explained why to Rolling Stone in a 2012 interview, saying "What is a master but a master student?" He felt he had a responsibility to keep getting better at his craft. And he did.
Takeaway: At no point in your career will you ever know it all, though many become them. Once you feel you've mastered a task, learn from a new perspective, or find a new task to master. Let your success come from the journey, not the destination.
Neil Peart Wisdom #3
Growing up it all seems so one-sided.
Opinions all provided, the future pre-decided.
Detached and subdivided in the mass production zone.
Nowhere is the dreamer or the misfit so alone. 
While most of us likely suffer from imposter syndrome at some point along the way, staying true to ourselves is the best way to avoid conformity. That's not to say we can't try to emulate a personal hero or mentor. Peart certainly took his style from his own musical heroes, like Keith Moon and John Bonham. But Peart wasn't afraid to be himself, either. He spent much of his time immersing himself in other hobbies—art, literature, history—and incorporated these into his lyrics, exploring heavy topics because that's what interested him most. Individuality was an important concept.
Takeaway: One of the things we love about our industry is that creatives come from all walks of life. Many of us spent time bartending or waiting tables, some started in radio, others in photography. Whether you're self-taught or professionally trained, it's your creativity and individuality that likely got you noticed. Conformity is for posers. Embrace your passions and own what makes you unique!
Neil wrote, "When I leave, I don't know what I'm leaving behind." (The Analog Kid). We do. An incredible legacy of immense talent that gives us something we can aspire to become. We'll likely never reach Neil status, and that's okay. It's out there, and that's enough. Until then, we'll continue watching old episodes of Archer for the Rush references.