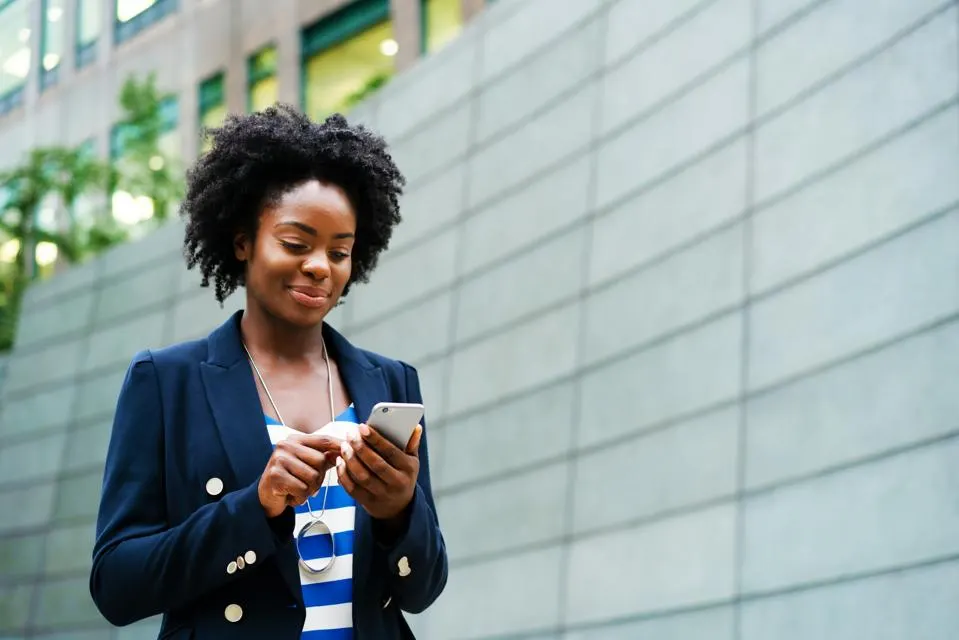 The majority (64%) of marketers across the globe say social media is their most important paid channel, according to multiple sources including Nielsen. Today's social media managers might be the CMOs of tomorrow, but until they're ready for the C-suite, your brand could likely benefit from an expert social media consultant.
While it's true that marketers wear a lot of hats, expertise in all facets of social media—from strategy and copywriting to analytics—is hard to come by. And even for CMOs who have that expertise in-house, the top social media marketing challenge for 54% is still a lack of time and resources, according to Meltwater.
Here are five critical things a fractional chief social media officer (CSMO) or expert social media consultant can do for your brand.
Fix misalignment issues. Most companies' follower bases consist of employees, hopeful candidates and current customers. But their messaging is geared toward their target audiences. A CSMO can identify your current audience, attract your target audiences to your company page and pinpoint paid social ads so that your social media messages reach key decision-makers. And when it comes to paid ads, a consultant can help you target the right audience for customized messaging at each stage of the funnel.
Optimize messaging. Are you leading to your brand or with it? You can't do both. In the past year, I've conducted 20-plus social media audits for midmarket and enterprise brands. Nearly 90% of them lead with their brand in social content, which means they are not leading audiences to their brand. An experienced social media consultant knows how to write copy that drives engagement at every stage of the sales journey. A thorough review of your social media profiles and content can identify strengths and opportunities and recommend a strategy for reaching your core objectives. Your chosen CSMO should also be able to set up clean A/B tests of your paid ads to gain insights into what your target audience responds to and what information they're looking for on the platform.
Streamline processes. If you routinely seek approval from different teams and use multiple spreadsheets to plan content for your company's departments, you're likely spending the bulk of your time juggling documents and communication channels—time that could be spent crafting content, testing messaging and creating a solid social media strategy. A fractional CSMO can set up and automate your workflow approval process and optimize results.
Improve reporting. Nearly half of CMOs are only somewhat confident in their ability to accurately quantify social media ROI. In fact, 98% of 407 CMOs responding to a Marketing Charts survey said proving ROI keeps them up at night. A fractional CSMO can help you identify KPIs aligned to your core objectives, establish benchmarks, measure your brand's share of voice and determine where you stack up to industry competitors. With a simplified monthly reporting structure, you can tell your brand's social media story in a way that empowers your team and share quantifiable measures of success that will not just satisfy but impress executive leadership.
Realize results. The latest Social Media Marketing Industry Report reveals that just 35% of marketers who've been using social media for less than one year agree that it has improved sales. But for each year of social media experience, that percentage increases. After more than five years, the percentage of marketers who see improved sales nearly doubles to 67%. The same report also shows that marketers are more proficient at generating leads via social with experience: After less than one year, 42% say social media drives leads. But after five years, 72% say they're driving leads.
Your sales team wants leads. Your executive leadership team wants ROI. If you've been active on social media for more than two years and still haven't been able to prove either, there may be a disconnect between your marketing vision and your team's social media efforts.
Where do you want your brand to be a year from now? Investing in a fractional CSMO can effectively accelerate the alignment of your vision, empower your team and shorten your timeline to results.
This article was originally published by Forbes.