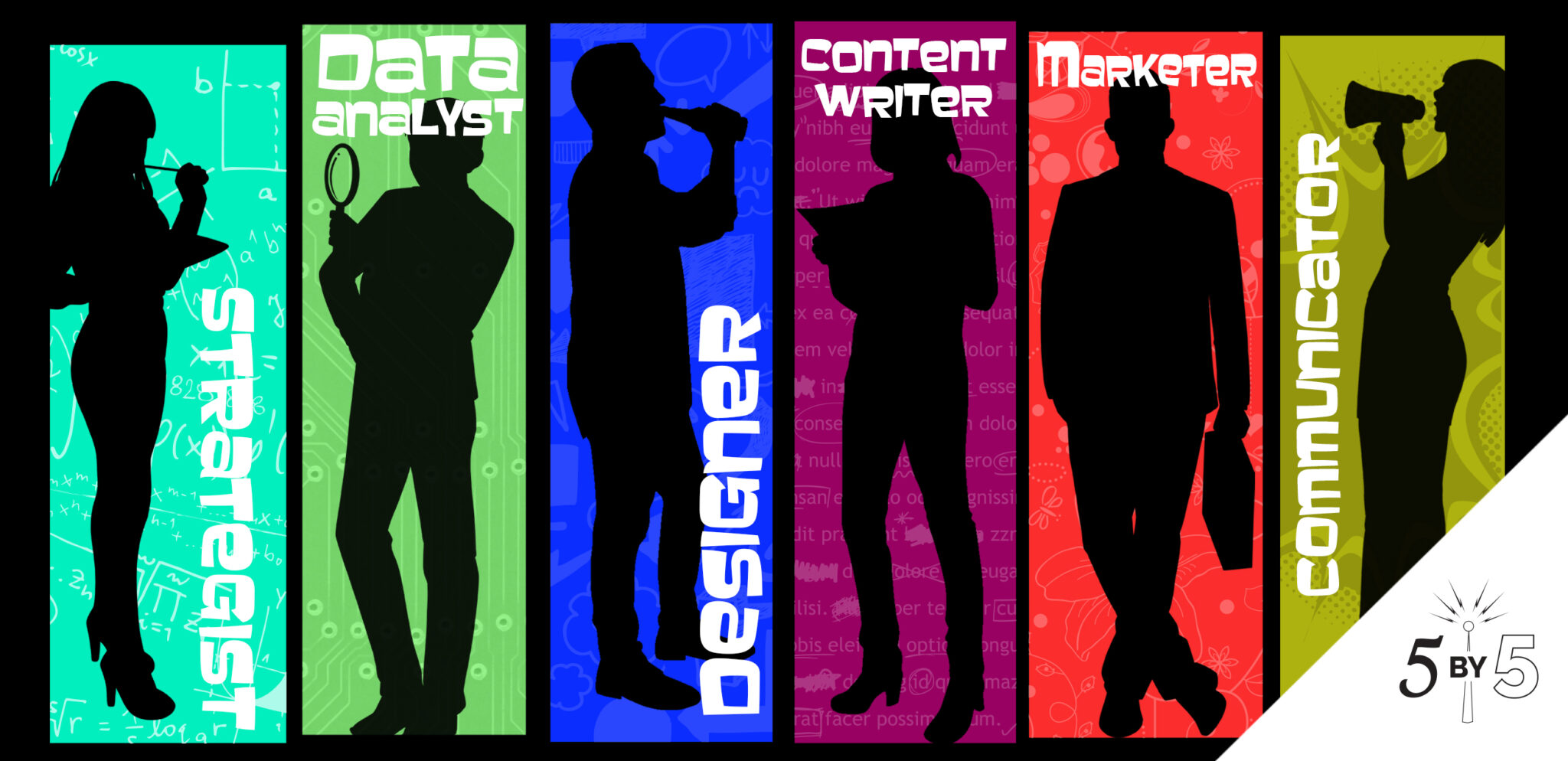 Purchases from social channel referrals grew 104% in Q2 of this year, proving that social media has a quantifiable impact on commerce. Social media is no longer a role on the marketing team; it is the marketing team. That is, it's the main medium for building your brand, engaging prospects, communicating with customers, and even selling products and services. At every stage, for every audience, it can not be ignored.
"In the 70's, if you were in advertising, you knew TV. In the 20's, if you're in marketing, you know social."
Still, for most companies, the task of managing social media is typically left to a small team or to one "super marketer" who does it all (literally), from creating sales brochures and organizing the annual sales meeting, to managing social media channels and planning editorial calendars. And while I've waxed poetic about how multitasking is a bad idea, the truth is we all do it because we have to. If you've only got budget to hire one marketing professional, start with social; It's arguably your most valuable platform, especially right now (more than half of all online brand discovery still happens in public social feeds). We thought it would be helpful to share advice on what to look for when hiring for this position. In a nutshell: Focus on soft skills – the hard skills can be taught. Look for someone who is:
Even-tempered, and can stay calm even in the most stressful circumstances
Empathetic. Someone who can listen and respond thoughtfully to customer questions, comments, requests, and complaints.
Positive. There are just some people who radiate joy. We need more of this, so if you can nab someone with this quality, do it!
Comfortable juggling multiple assignments, profiles, platforms, without becoming easily overwhelmed.
Confident but free of ego
Excited and eager to learn, someone who is 'always on' when it comes to social.
A team player – even if they're a team of one, they need to be willing and capable of collaborating with everyone else in the organization from sales and customer service to accounting and HR.
Social media pros are a mix of characters. And while you'll be hard-pressed to find someone who can successfully play all of these roles, ideally, you want someone who is also:
A Marketer. Someone who understands:
Your customers' path to purchase (Do you want leads? Because this is how we get leads.)
How to personalize messaging without typecasting
How to focus on customer benefits rather than product features
The role of social media in an integrated marketing plan
Content marketing; how it works, which formats work best for your audience and where they are along the path to purchase
A Strong Communicator. Someone who can:
Communicate clearly and effectively. You don't want your customers to misunderstand your meaning or take something out of context.
Respond respectfully and thoughtfully to every customer review
Comfortably and accurately represent your brand and business
A Content Writer. Someone who can:
Write engaging headlines and compelling calls to action
Develop content for a variety of different formats (e-mails, social posts, e-books, blog posts, infographics and white papers)
Tell a great story
Capture your brand voice
Write with SEO keywords in mind, but without stuffing.
Write specifically for each audience and social media platform
A Data Analyst. Someone who's comfortable:
Navigating dashboards and technology platforms
Identifying measurements for success
Reading and understanding the story data tells
Analyzing SEO keywords and phrases for Google campaigns
Making recommendations based on findings
A Designer. Someone who:
Has an eye for strong photography and visuals
Will ensure visuals are tied to the content being shared
Is always up-to-date on the correct image sizes for each platform
A Strategist. Someone with:
The ability to weigh paid media options and determine best fit for your audience.
The know-how to tie paid and organic efforts together
Up-to-date knowledge of each social media platform
Understanding of a/b testing best practicies
Small and mid-size businesses have taken the biggest gut punch from COVID-19 and the resulting economic downturn. If you're under tight budget constraints, hiring a social media agency right now might not be feasible, but taking a 'break' from social media can cause long-term damage to your brand. The truth is that no one knows your brand better than you, but if you're trying to manage social on your own, you might be in the Danger Zone (i.e. you could be doing more harm than good). Our new Op.ti.mate: Social program allows you to take control of your brand's social media presence while keeping you on-brand and providing priority access to our entire cast of social media characters.
Could your brand benefit from expert social media consulting? Let's chat! [email protected].
p.s. Inspiration for this blog post came from Archer. How many references to the show can you spot?