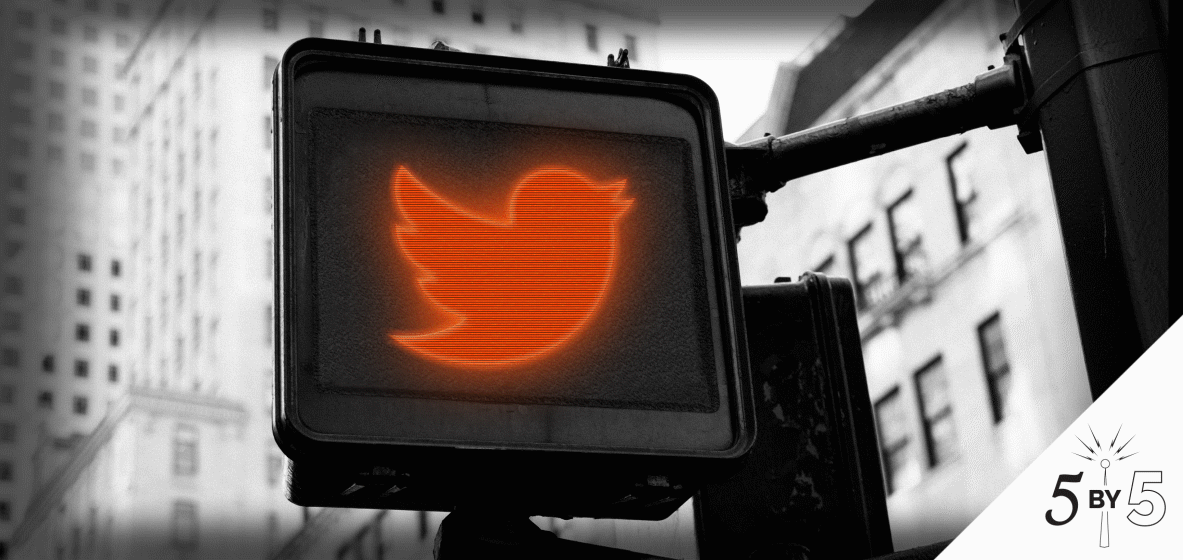 A strong brand presence on social media can have a direct impact on your company's bottom line. Consider that:[1]
          91% of consumers visit a brand's website when they follow them on social.
          89% buy from the brand
          85% recommend the brand to family or friends
          84% choose the brand over a competitor / visit physical retail store
          75% increase their spending with that brand
The long-term results of social media engagement are clearly worth the effort. But just like other types of marketing, without the right strategy and understanding of social media platforms and audiences, you could be doing more harm than good. There are some common mistakes we see those newer to social media make regularly. With a few tweaks and an understanding behind the rationale, you'll likely earn stronger results that positively impact your business' bottom line – and look like a pro doing it!
 Social Media Mistake #1: Posting Randomly with No Real Strategy
Why It Matters: Ideas come to us at different times and it can be difficult to force ideas to take shape. That can mean posting content in the spur of the moment without first understanding what objectives you're trying to reach. It takes discipline but it also reaps rewards.Planning ahead gives you time to think about what it is you want each post to achieve. That will help you set and meet objectives and achieve a stronger return on your social media investment.
How to Do it Correctly: Start by creating a theme for each month, based around one of your services or product offerings. Consider the climate, upcoming holidays, local events and other significant dates for the month. As you write and schedule each social post, be sure to tag it with a topic and objective for easy tracking. Different post topics will meet different objectives. For example, a boutique hotel in a chic area might sharing content about:
          Local restaurants, bars, and shops to build brand awareness
          Upcoming events and activities to encourage consideration
          Special savings and offers to increase bookings/reservations
Know which days of the week and times of day will earn the greatest reach and engagement. We use Sprout Social to help determine times of day for each post, and the tagging feature to track which types of posts earned the strongest results. Read Why Data Is the Hero of Your Brand's Story to find out which KPIs to measure for each of your objectives.
Social Media Mistake #2: Publishing the Exact Same Post on Multiple Platforms
Why It Matters: Sharing the same post across Facebook, Instagram and LinkedIn might save you time, but it won't do you any favors. Each platform's audience is different. While the same people might be on Instagram and LinkedIn, their expectations and their reason for scrolling on each isn't the same.
How to Do it Correctly: While a SaaS company might share a post on LinkedIn about how their software increases efficiency, that same post on Instagram will likely fall on deaf ears. But if they share an image of a local brand that has earned stellar results with their software, their audience might save the post for future reference. Especially if the client is a brand they follow.
Social Media Mistake #3: Not Crediting the Source of Third-Party Content
Why It Matters: Brands that include a balanced mix of created and curated content realize a 10X higher conversion rate than those that don't. But crediting the source is critical. Sharing content you come across online is a great way to increase engagement and your own brand's credibility. But not tagging the original source is a bit like stealing an image from another brand's website and using it as your own. On the other hand, when you do tag the source, not only are you giving them credit, you're also giving them props, which is always a plus on social media – they're likely to remember you and even return the favor.
How to Do it Correctly: Include an @mention in your post to credit the source of the article you want to share. On LinkedIn, if you find a blog post you want to share but aren't able to @mention them, it could be because you're not connected to that person. If you're sharing an article from a well-known thought leader, you shouldn't have any trouble tagging them in the post, but if the tag doesn't work, you may have to connect with them. This is a great way to network! Send a LinkedIn message letting the person know you'd like to share their article with your network. You'll likely gain a new connection and be able to @mention them in your post. When you do, you increase the reach of that post, and encourage the author you tag to share your post, as well.
[Related: Why Your Social Media Strategy Needs Content Creation + 5 Rules for Success]
Social Media Mistake #4: Only Posting Content That Sells Your Products and Services
Why It Matters: Think of your brand on social media as a person at a party. You know that guy who drones on and on about himself – the one everyone avoids? Don't be that guy! Who does everyone want to spend time with at a social gathering? The person who asks about you, tells great stories, shares funny anecdotes and offers helpful advice. That's the goal for your brand.
How to Do it Correctly: Just like the guest at a party, you want your brand to add value.  Do that by listening – not just talking – to what others have to say. Ask questions, take polls, share helpful tips and timely advice. Know what's happening in the world and in your industry. Post a healthy mix of tips, advice, offers, and industry information and you'll see your follower count grow along with reach and engagement.
Social Media Mistake #5: Using All (or None) of the Hashtags
Why It Matters: New social media users tend to go to extremes when it comes to hashtags. They either never use them on any platform, or they dump dozens into every post, across every platform. Each social media platform uses hashtags differently. When used strategically, they can extend your reach, help potential customers find you, and add credibility. But using them in the wrong way can have the opposite effect.
How to Do it Correctly: Understand the culture and the reason for hashtags on each platform. On Instagram, users can follow a hashtag, which is why they're so popular here. If you use the right hashtag, your post will be seen by anyone who follows it. Research each hashtag you want to use by clicking on the hashtag to see the type of content and the number of mentions. Do these posts appeal to your audience? Does the content speak to your industry and brand? If not, move one. Look at the numbers, too. If you're a small brand in Columbus, Ohio and you choose a hashtag with millions of posts, chances are good your posts will never be seen. But if you chose a local hashtag with hundreds or a few thousand posts, yours is much more likely to be seen. Sprout Social is a great resource for understanding hashtags. This blog post explains how to find and use the hashtags that best match your social media strategy.
Social Media Mistake #6: Ignoring or Deleting Negative Customer Comments/Reviews
Why It Matters: 80% of consumers believe that a business cares more about them when its management responds to their reviews. In fact, nearly half of consumers say they're more likely to visit a business if it responds to negative reviews. Even more telling, 90% of people look at poor reviews to see how the company handles the feedback. That's how they decide if they want to make a purchase.
How to Do it Correctly: When you respond to each review in a way that respects the reviewer and shows your brand's character, you increase your chances of earning a new or repeat customer and that translates to revenue growth. Even if you disagree with the reviewer's comments, apologize for their experience, explain that you'd like the opportunity to make it right and move the conversation to email or phone for next steps. If you do your best, but the reviewer will not be swayed, respond to their post explaining what happened and what you've tried to do to make it right. There are some cases where an anonymous reviewer will leave an intentionally rude comment. If this happens, don't delete it, as this will likely just antagonize the person. Instead hide the comment. This way, the reviewer and their followers will still see it, but the post will not be visible to anyone else. For more tips on responding to reviews and managing your brand's reputation, read: Reputation Management: 5 Steps to Grow Your Business and Your Bottom Line.
No one knows your brand better than you, but without the right expertise, your social media efforts could do more harm than good.
Wouldn't it be nice to have a team of social media scientists behind the scenes of your social media channels to offer guidance on best practices that can optimize your results? Our new program combines your team's deep brand knowledge with our award-winning social media expertise to save you time, lower costs, and earn stronger results. Learn More. How about a FREE 30-day trial? Fill out this super-short form and we'll hook you up!
[1] https://sproutsocial.com/insights/data/index/