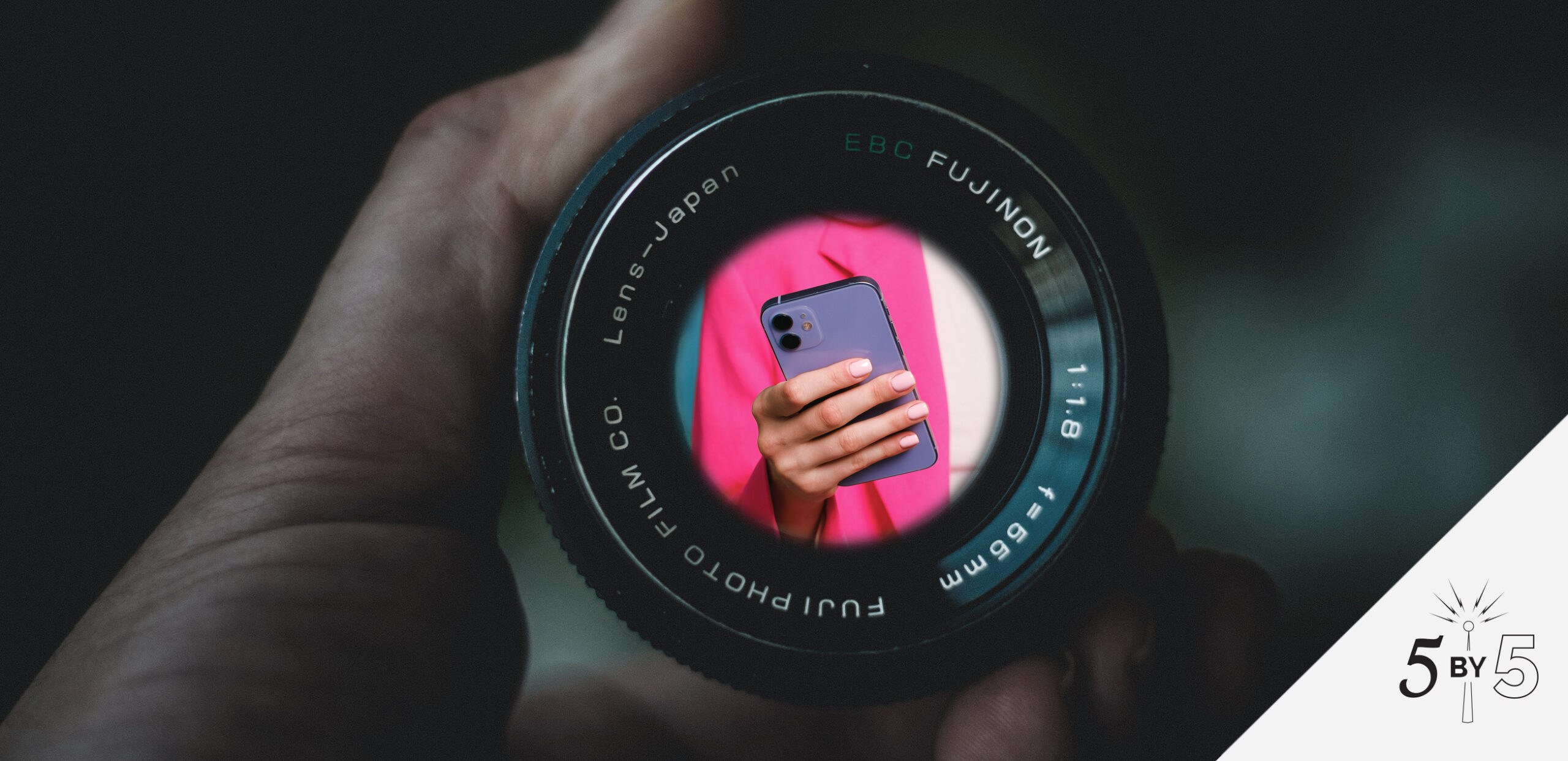 Is Your Content Optimized for Your Social Media Audience?
A whopping 83% of companies are increasing their content production budgets. The number one reason? The exploding number of formats in which content is needed for social media profiles. The more you can cross over and share budgets, the more you'll be able to stretch those almighty marketing dollars. Leaving content on the table, though? That's a waste of a good budget. We're a culture of excess. More content. More social posts. More. More. More. Before you add to the ever-growing pile, be sure you optimize content for social media.
Churn and Burn
That's not to say that brand content is a waste; 82% of customers report a preference for brands with a content presence. When it comes to an active social media presence, brands need a constant stream of fresh content to share to keep up with the industry benchmarks. But the proliferation of content causes a churn and burn effect where brands are more concerned with quantity than quality in order to keep up with competitors. In fact, more than half of marketers and business owners are focused on creating more content and posting more frequently this year, according to the State of Content Marketing: 2023 Global Report.
All of this hastily created content is designed to move customers through the various stages of the funnel. You know the drill: Top of funnel awareness, mid-funnel consideration, bottom funnel purchase. But here's the rub: The latest research shows that 95% of your target audience is out of market at any given time. That means they're not scrolling through LinkedIn with the intent to buy, or even to research for a future purchase. They're not "shopping" to research options and "considering" in order to "purchase." They don't magically move from stage to stage because your content's call to action (CTA) "tells" them to do so.
These are Not the Conversions You Want
Social media users are on the platform for their own reasons (not unlike yourself) – to build their own thought leadership, to find compelling research and statistics to back up their ideas, to see what the competition is doing, to grow their network, and to build their expertise. So, if your content marketing strategy is focused solely on moving your target audience through this funnel to get them to purchase, you can kiss your ROI bye-bye-bye. And if your social media strategy relies solely on conversions, you'll get them, but not in the way you think. The only conversion that's happening with this out of market audience is their conversion from follower to non-follower; from aware to annoyed. Does that mean you shouldn't be creating content? Not at all. Does it mean you're likely leaving content on the table? You betcha.
Still, for 71% of B2B industry professionals, purchasing decisions are influenced by reading a corporate blog at some point. So, don't discount the value great content has on your social media audience. There's a reason that 84% of marketers are increasing their investment in community building: They understand that the value of building community has surpassed the value of paid social media ads. Sharing relevant content creates engagement with your audience and helps to build a community around your brand.
Align Your Content + Social Media Strategies
94% of content marketers leverage social media to distribute content. A successful digital marketing strategy includes quality content and a best-in-class user experience. That requires synergy between your content strategy and your social media efforts.
Here are 4 ways you can optimize content for social media (largely out of market) audiences.
1.     Cater to their care-abouts.
If you're not catering to the 95%, you're leaving content on the table. Mid and bottom funnel blog posts and eBooks that promote your products and services aren't going to be read by this audience. Every blog post, every eBook, every asset you create should be written with this universal buyer's question in mind: What's in it for me? The social post copy that you write to promote each asset needs to answer the same question. I guarantee you no one cares about your brand the way you do. They're in it for themselves, and if you can give them the type of content that will further their own agenda, you'll grab their attention.
2.     Cater to their consumption preferences.
If every marketing campaign you launch includes the same bundle of content: webinar, blog post, landing page, for example, you're continually leaving out potential customers who prefer to consume digestible videos and infographics or deep dive research reports. The only way to reach them all is to appeal to them all by creating different content formats.
The problem? Content's expensive! But most companies leave a lot of content on the table, starting from scratch for each new content asset, rather than creating a series of derivatives. One eBook can provide inspiration for a dozen articles. Even a single blog post can serve as a springboard for different content formats such as a series of videos, an infographic, a micro eBook or a "MinfoBook." I've been a content writer for nearly 20 years, and the most time-consuming part of content creation is the upfront research. It's ten times easier to slice up a long-form asset into a dozen smaller pieces of content than it is to write a few more net-new long-form assets. Make your content work harder for you so that you can work smarter.
3.     Cater to the search engine algorithm. 
75% of marketers say SEO is their most efficient content marketing tactic, and 59% percent of respondents are planning to increase their paid search with Google. Regardless of whether your budget is growing or staying the same, there are two algorithms your content needs to be concerned with. The first is the search engine algorithm. Know which target keywords to include in your asset and how many times each relevant keyword should be used. Also, for search engine optimization, be sure to include the core SEO keyword in your meta title, meta description, snippet, and alt text. It's not enough to simply stuff your content with relevant keywords. The SEO keywords you choose must also be aligned to the reason why your audience is searching. Make sure you understand which SEO keywords your audience uses to search for information and how that's different from the SEO keywords they use to compare services.
4. Cater to the social media platform algorithm.
The second—and equally important— algorithm is the social media platform's. Your audience comes to LinkedIn for a reason. They don't want to be taken away from the platform, especially when they're out of market. AND LinkedIn's algorithm favors posts that keep them on the LinkedIn platform. So, if you're not creating content that allows them to stay, you're leaving content on the table. That means short video segments and PDF documents such as one-pagers, micro eBooks, infographics, carousels, and micro blog posts should be a core part of your digital marketing strategy. These assets build brand awareness and recognition. They help to keep your brand top of mind with your target audience so that when they are in market, they'll remember you. That's what leads to higher conversion rates. (If your brand could use some "behind-the-handle" expertise, click here.)
According to a recent survey by Hootsuite and We Are Social, the average business allocates around 24% of its marketing budget to social media. And because content marketing remains at the core of a sound social media strategy, we have to consider this allocation as well. More than 7 in 10 B2B marketers say content marketing has become more important to their organization in the last year. In fact, the State of Content Marketing: 2023 Global Report found that 53% of marketers and business owners are focused on improving the quality of their content.
Optimizing content by catering to audiences, search, and social platforms is the best way to stretch your marketing budget and realize true ROI. If you could use a hand with your social media and content optimization strategy and want to learn more, click here.