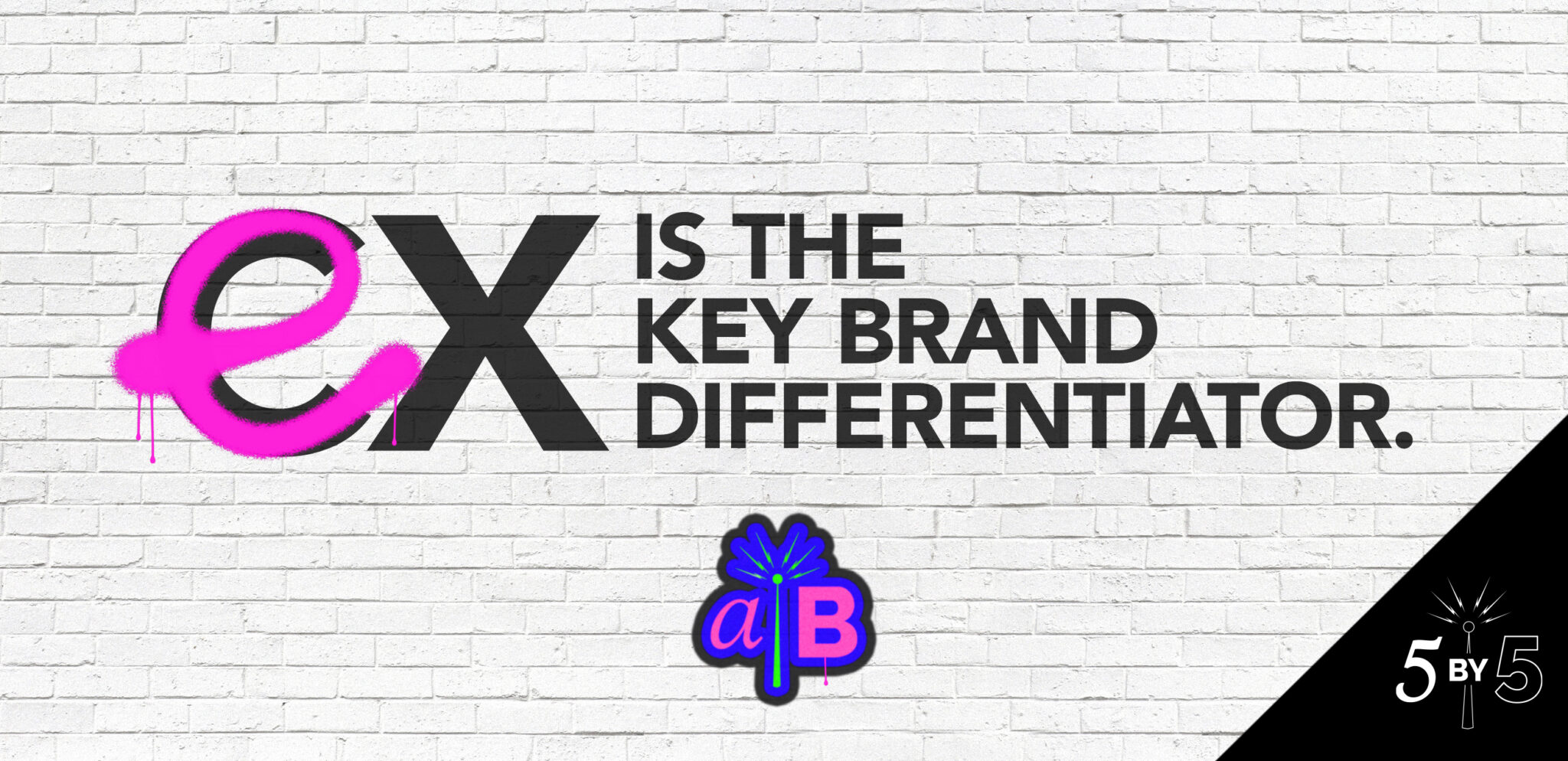 In 2013, a now famous Walker study predicted that by 2020 customer experience (CX) would overtake both product and price as the key brand differentiator. In the nine years since, publications, companies, and professionals across nearly every industry have quoted that stat in their content.
Without a doubt, CX did become the number one priority, but since 2020, much has changed. We've endured a global pandemic and the Great Resignation (or "Reshuffling") that followed. Employee happiness declined 3.5% globally from 2020 to 2021, according to a LinkedIn study. With the demand for talent at an all-time high, it's fair to say that employee experience (EX) will soon overtake customer experience as the brand differentiator. Your employees are critical to your company's success; either create exceptional employee experiences, or risk surrounding yourself with ex-employees.
EX starts well before an employee's first day. In fact, it starts with their first interaction with your brand. That's why establishing a strong talent brand is critical. Here are 5 ways you can leverage your social media presence to create an exceptional employee experience.
Exceptional EX Tip No. 1 Design a Careers Page That Offers Real Value
There's a good chance you already have a "careers" page on your website. There's also a strong chance it does nothing more than list your current job openings. Take it a step further by including not only the experience and skills each job requires but the benefits they offer. Consider:
How will they grow as a professional in this role?
What can they expect to achieve in the position?
With whom will they work most closely?
How will their work impact the rest of the team, the clients, and the business as a whole?
Now think about your onboarding process.
What will they learn in the first week? Month? Quarter? Year?
What will they accomplish?
What's next – how do they move up and what roles are available?
Pro tip: Align your job descriptions and reviews. If their job description lays out what they'll learn and accomplish in the first six months, make sure those things are part of their six-month review.
Create social templates for each position that highlight not just skills wanted but desirable benefits offered.
Exceptional EX Tip No. 2 Create Valuable Content
Your marketing team undoubtedly focuses on creating content that attracts and converts your target customers and prospects. What about targeting potential candidates and future employees? Add a blog to your careers page that caters to potential candidates and future employees and promote them across your LinkedIn, Instagram, and Facebook company pages. Provide insights into your hiring process, interview tips, preparing for reviews, how to stand out, tips for pros interested in moving into a management role, what to look for in an interview, how to ask great questions, etc. The more prepared a prospect is, the better candidate you'll be getting – why not train them exactly as you'd like?
Pro tip: Think outside the blog! Gather compelling employee stats and create an infographic or social animation. Potential candidates scan content the same way customers do!
Exceptional EX Tip No. 3 Tell Compelling Stories
Customer stories are a powerful mid-funnel content format for potential buyers. Why not use the same tactic for potential employees? Your current employees make ideal Subject Matter Experts (SMEs). Interview long-time employees, team members who've been promoted, won an award, etc. Create short video clips, animations, and still images for social sharing and tag them in posts to extend your reach and encourage engagement.
Pro tip: Record short video interviews with employees during their first week, and on each anniversary. Turn these into video segments of multiple new employees, or a timeline of an employee's journey with your company to share via social channels.
Exceptional EX Tip No. 4 Give Employees a Voice
Empowering your employees to amplify your brand message makes team members feel valued, shows them that you trust them, and breeds loyalty. Keep in mind that your employees already talk about your company on social channels. Providing them with a tool, such as Bambu or EveryoneSocial, gives them permission to do so with your blessing and protects your brand image at the same time.
Employees, on average, have 10x more followers than corporate social accounts, which exponentially increases your brand reach and awareness.
[Read: 5 Reasons Your Brand Needs an Advocacy Program for best practices and tips]
Exceptional EX Tip No. 5 Start at the Top
CEOs who are active on social media help to humanize their brands and build trust and empathy with followers. There are multiple stats that back this up: 76% of executives believe having a CEO on social media adds brand credibility and more than 9 in 10 consumers believe a CEO's social media engagement helps to shape their company's reputation and improve leadership in times of crisis. Beyond what this can do for your brand's customers is the positive impact it can have on employees – both current and future.
A Weber Shandwick study revealed that 86% of executives with a social CEO describe their CEO as "open and honest," and 8 in 10 employees say they'd rather work for a CEO who engages with people on social media. Candidates look for stability, not just for themselves – they want to know that your company is stable, too. CEOs who are clear and decisive tend to showcase those attributes in their social media engagements. And that has a positive impact on your talent branding efforts.
Pro tip: Treat your C-suite executives' social media presence as you would your brands: start with a strategy, build an editorial plan, and identify measurable KPIs.
Talent branding can mean the difference between an exceptional employee experience and ex-employees. Want to learn more about using social to highlight your company culture or crafting a social media strategy for your CEO? ? Let's chat! [email protected].