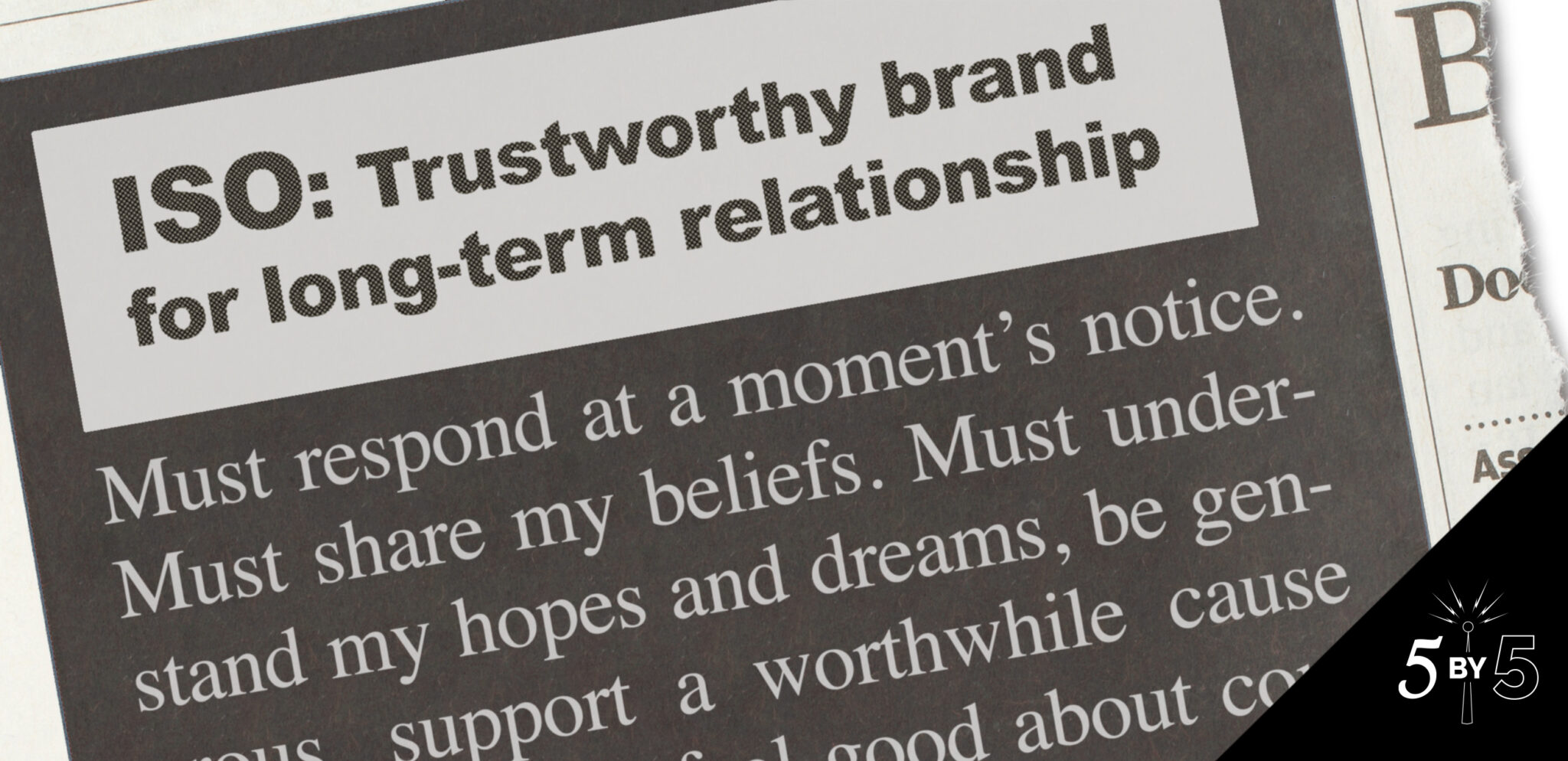 Buyers ask a lot of brands these days, don't they?
They're not just feeling the fabric and taking a flyer anymore. No, they're smarter than that. They're well read, and they've done their homework—the internet sees to that.
So, if your audience prefers to sit in the driver's seat along their path to purchase, how can your brand vie for consideration? Think of marketing to your audience like dating. Early in the relationship, you might text or talk a few times, go on a date or two, and get to know each other. Your buyers want to take their time, do their homework, and really understand whether there's something worth pursuing. LinkedIn is not The Regal Beagle, and social media is not the place to go for one-night stands or quickie engagements. It's a place to learn, discover, share, and connect.
Your audience wants to find out more about you. Do you have what they're looking for? Can you tell them something they don't already know? Can you offer valuable insights? Do you 'get' them?
Serving up an ad that asks a cold audience to download a free trial or make a purchase is like proposing on the first date. The most you'll get is a strange look.
Here's what that looks like to your audience:
The Number 7 Isn't Really a Magic Number
The rule of seven says that a prospect must see your marketing message seven times before they act. The truth is, that rule is about 100 years old, and seven isn't a magic number. In fact, it's largely irrelevant, if you're serving up the wrong message 7 times (as does the SMS exchange above). What matters more than how often you say it, is what you say. Given the sheer number of brand messages buyers see in a given day, it's not likely yours will stand out—at least not in a good way—if it looks anything like the example above.
[Read: For the Love of Social]
Bottom funnel sales pitches poorly disguised as thought leadership can do more harm than good. Social media marketing is a long-term relationship that requires brands to get to know their audiences and establish credibility. Listen, engage, and be there when, where, and how they're ready.
👉 Are you ISO a strategic partner that can manage your social media profiles or provide behind the scenes optimization of your social media content? Contact me directly at [email protected].