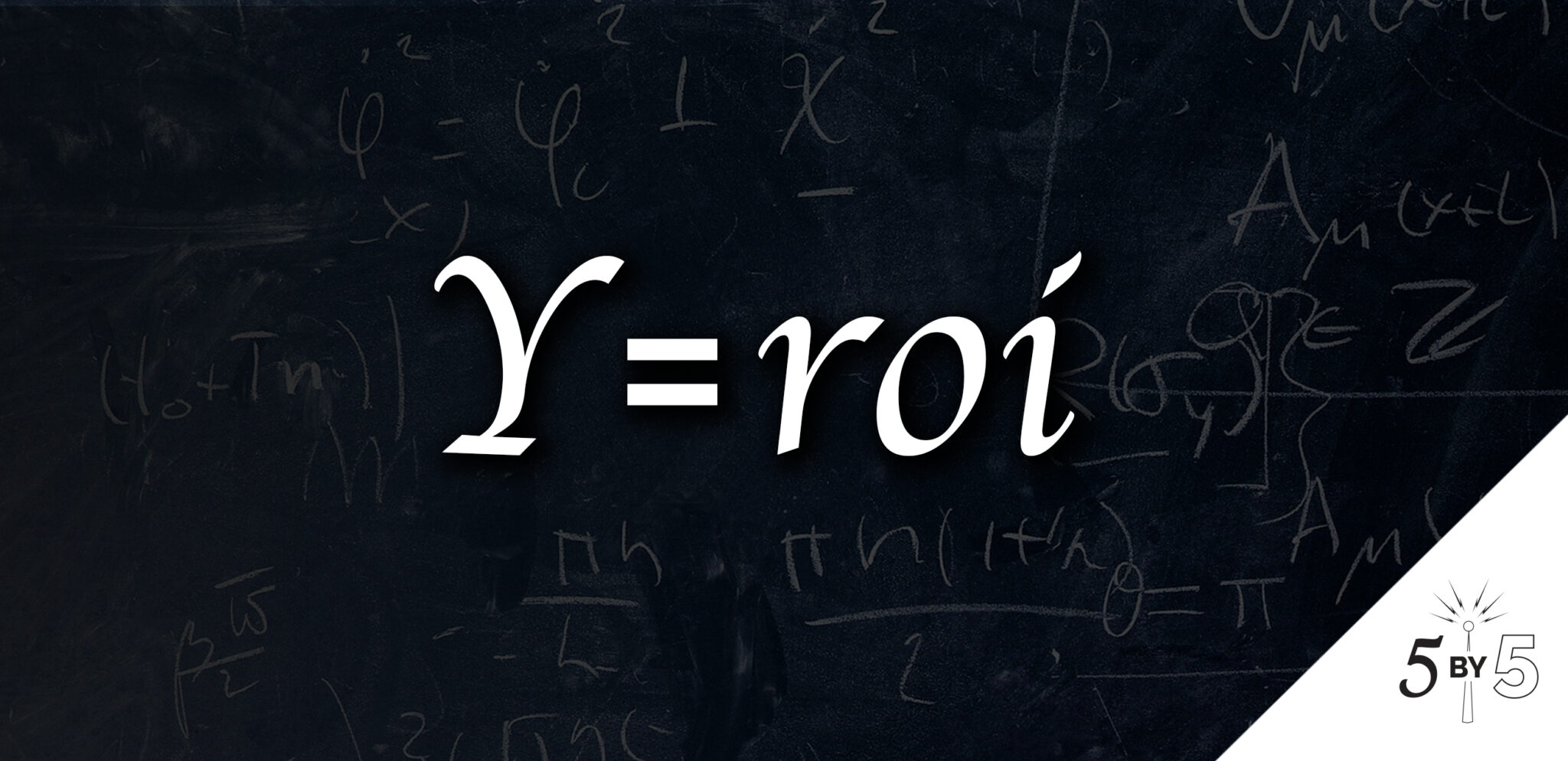 You've probably heard some version of the saying "If you do what you've always done, you'll get what you've always gotten." Even when we know things aren't working, change can be paralyzing. Here are 5 typical marketing tactics that can be difficult to master, and alternatives that can give your brand the boost it needs. If X doesn't equal ROI, then solve for Y.
When Google Ads ≠ ROI
Google ads can be incredibly successful, but that doesn't mean they're right for every brand. For some, the competition is so fierce, keeping up can destroy your budget. If you're spending a small fortune just to rank on page five, you're likely not reaching your audience anyway.
Solve for Y
Put your money where your audience is – on social media.  Choose the network that makes the most sense for your brand. Or test half of your Google ad budget on the new platform. Targeting with social media ads is so much more precise, and that means the leads you get will be higher quality.If you're a B2B company and your target audience is enterprise level sales leaders, run LinkedIn Sponsored Content ads instead.
If you're a B2C landscaping company and your target audience is home owners within a 30-mile radius of your business, Facebook ads are ideal.
Facebook accounts for 80% of U.S. social referral share to e-commerce sites (Adobe).
If you're a clothing retailer and your target audience is young adults, run ads on Instagram.
Instagram's potential advertising reach is 849.3 million users
When Organic Social Media ≠ ROI
Social is where your customers are, end of story. And organic social media allows you to build stronger relationships, trust and loyalty with your audience, But, if you aren't putting any dollars toward paid media, you're missing a massive audience of potential customers. Not all paid media is created equal and contrary to popular belief, you do not need a massive budget to start seeing results.
Solve for Y
The one-two combination of organic and paid social media can help you reach prospects at every stage of the buyer journey. If your 'likes' are piling up and your followers are engaged but you can't correlate your social media activity to any real sales, you need to invest in paid social ads. This is the only way to reach more prospects and grow brand awareness.
Average organic reach for a Facebook post is 5% of likes. Average paid reach is 28% of total reach (Hootsuite).
84% of Instagram users say they're open to discovering small/local brands, or new brands and products. Once they've discovered you, they're more likely to become customers. More than 90% of Instagram users say they've followed a brand, clicked on their website, or made a purchase after seeing a product/service on the platform.
[Read: 5 Tips for Stronger Paid Social Results]
When Email Campaigns ≠ ROI
More than 90% of marketers use email to distribute content. Email marketing has been around for decades and some companies have great success with it – it wouldn't still be so popular if it didn't work for anyone. Still, 16% of all emails never even make it into your target's inbox. There are a host of reasons your emails might not be landing with your audience from unappealing subject lines to a weak call to action. But if you've been honing your email strategy and are following the rules of good copywriting and targeting without much success, it might be time to call in the pinch hitter.
Solve for Y
Branded emails have an open rate of about 20-25%. That's not bad at all. But did you know that LinkedIn Sponsored InMails earn an average open rate of 45%? The ability to highly target your audience not only by industry but title, seniority, and job description makes LinkedIn a great tool for advertisers. If your goal is to reach potential customers with email, this is worth your time.
Branded emails average an open rate of 20-25%.
LinkedIn Sponsored InMails average an open rate of 45%.
When Blog Posts ≠ ROI
If you've been writing blog posts for months – or even years – but have earned no leads from your efforts, try a different content format. Are your blog posts all top of funnel, providing great information but not leading your prospects further down the path to purchase? Content is a critical component of your marketing strategy, but publishing top of funnel blog posts each month won't bring in new leads. You'll need to continue nurturing your readers.
Solve for Y
Not every audience responds the same way to content types. For busy executives who don't have time to read long blog posts, capture their attention with videos, infographics and animated visuals. If your audience needs a deeper dive into details to help them make a purchase decision, pull those blog posts together into a gated ebook to capture leads and provide high-value content.  [Read: 5 Steps to Writing Your First E-Book] Those who are further along in their decision making look for bottom on funnel content such as case studies, free trials, special offers or discounts on products and services to encourage consideration and increase conversions.
87% of video marketers say video has increased website traffic and 80% say it has directly increased sales. (Wyzowl, 2020)
When Copycat Social Posts ≠ ROI
Small business owners have a lot on their plates. Keeping up with social media is a constant battle. There's not much time, but you know engaging with your audience and sharing relevant content can help build customer relationships and brand trust. So, you write a Facebook post and then copy and share it on LinkedIn and Twitter, too. At least you're reaching a larger audience!
Each social platform has a slightly different audience, and the differences aren't always as simple as they seem. One brand's LinkedIn audience might be completely different from another's, and as your audience grows, it will likely change. If you're not speaking directly to your audience, your posts will fall on scrolling thumbs (the equivalent of deaf ears), and that will lead to unfollows.
Solve for Y
If you've been sharing the same social posts across multiple platforms, and you're not seeing a steady increase in impressions and engagements,  tweak your social post for each audience.
Facebook: Longer posts, no more than 1 hashtag, casual tone
LinkedIn: Add a bit of polish, but don't write "stiff" and add 2-3 appropriate hashtags to capture a wider audience.
Twitter: Shorten the copy, make it direct, use numerals rather than spelling out numbers, Add appropriate hashtags for specific platforms.
Instagram: The visual is most important on this platform. Research relevant hashtags and add 8-12 to increase reach.
[Read: 5 Tips for Getting Your Small Business Social Media Up to Speed]
If your goal is to improve the success of your content marketing efforts, it might be time to shake up your current strategy. If you'd like some help assessing your current efforts, click here for a free content audit.